Gylfi Sigurdsson: Swansea midfielder's Everton sale 'a matter of when' - Hartson
Last updated on .From the section Football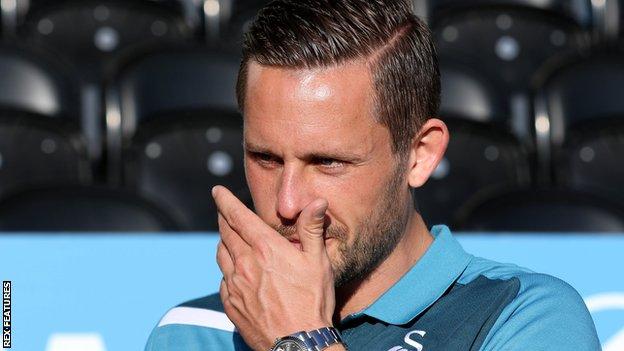 John Hartson believes Gylfi Sigurdsson will leave Swansea City before the transfer window closes, despite his proposed move dragging on.
"You try to hold onto him, you push the price up hoping that he stays," former Wales striker Hartson said.
"But I really can't see it now, I think the boy is away, I think it's a matter of when... you've got to let the player go."
Swansea have put a £50m price tag on Sigurdsson, who scored nine goals last season and was the Welsh club's creative hub with 13 assists as they managed to avoid relegation from the Premier League.
Manager Paul Clement said earlier this week that he expected Sigurdsson's future to be decided "in the next couple of days", one way or another.
But after Swansea's 4-0 win over Sampdoria on Saturday in their final pre-season friendly - which again saw Sigurdsson left out of the side - Clement admitted there is still no definite news.
"There has been no further update since I last spoke to the media on Wednesday," he said.
"From my point of view I'm committed to the players that want to be here, want to work and that want to improve. I was happy with the performance today."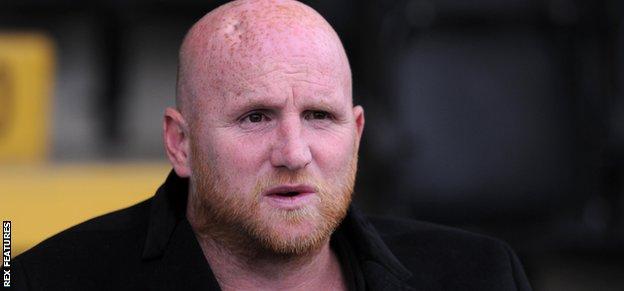 Clement has not ruled out bringing new players in but said it is "more than likely we'll go into the first game as we are", when they start their campaign at Southampton on Saturday, 12 August.
Hartson, who won 51 caps for Wales and scored 14 goals, believes Swansea are not reliant on funds generated by Sigurdsson's sale should Clement wish to strengthen his squad.
"I think the £50m is irrelevant because Swansea have money anyway," said the 42-year-old, who played for clubs including Arsenal, West Ham and Celtic.
"The money is there if they want to go and get a couple of players, they can do it now.
"But they are right in holding out if you value a player... it's very unfortunate for a club like Swansea who want to hold onto their best players.
"Sigurdsson is one of those you cannot sell, you just cannot., but the problem you've got is if the player wants to go and they [another club] come up with the massive amount of money, which is £50m, then there's really nothing you can do."