Maverick? Hard man? A bit boring? Which Premier League great are you?
Last updated on .From the section Football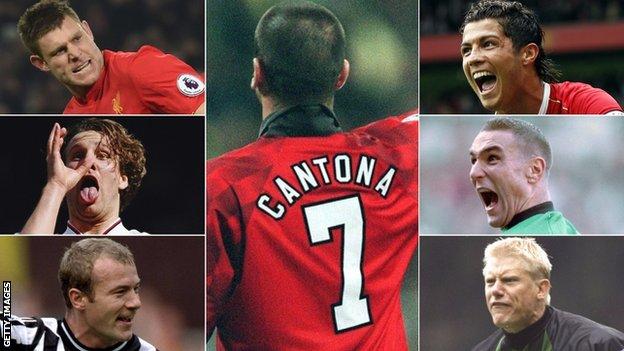 The Premier League is 25 years old and has been home to almost 4,000 players - but which one are you most like?
Are you the unpredictable maverick who is capable of great things? Are you the sort of character to be avoided at all costs?
Do you never miss from 12 yards? Do you like what you see in the mirror - or perhaps enjoy the good life a little bit too much?
Perhaps when it all boils down to it you're reliable but, erm, maybe not all that exciting.
Play our quiz and find out - and remember, it's just a bit of fun. Share it using #bbcfootball.