Ramon Leeuwin: Utrecht defender 'run over' at training ground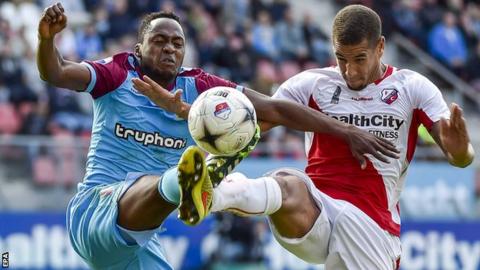 Utrecht defender Ramon Leeuwin has been taken to hospital after being struck by a motorbike at the Dutch club's training ground.
The Eredivisie club say the 29-year-old was run over as he was leaving the Zoudenbalch sports complex on Friday.
The rider was "pursued" by players and fans, before he was "handed over to police", the club said.
Dutch centre-back Leeuwin, who has played 86 times for the club, was taken to Utrecht University Medical Centre.