Bolton Wanderers: League One club face winding-up petition over £5m loan
Last updated on .From the section Football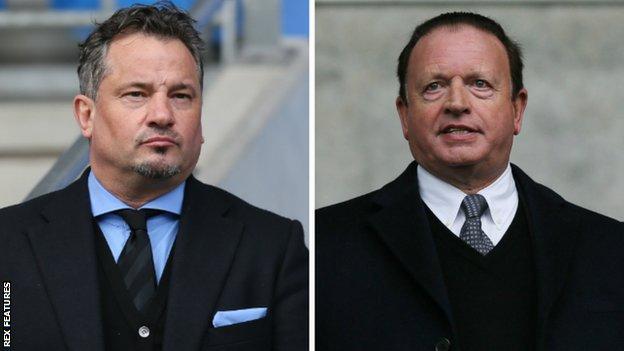 Bolton Wanderers have been issued a winding-up petition over an unpaid £5m loan, BBC Radio Manchester reports.
Finance company BluMarble lent Dean Holdsworth's Sports Shield the money to complete a takeover with chairman Ken Anderson's Inner Circle Investments.
However, in March, Anderson bought former Bolton striker Holdsworth's shares to become the majority owner of the League One club.
A High Court date has been set for 22 May.
Bolton have said they are aware of the proposed action, but stated it was a matter for Sports Shield and would not comment further.
Wanderers will secure automatic promotion and an immediate return to the Championship if they beat Peterborough at home on Sunday.
A draw is also likely to be enough to confirm a top-two finish, as third-placed Fleetwood would need to win against Port Vale by an eight-goal margin.