Regional qualifiers for 2018 CHAN get underway
By Yasine Mohabuth
BBC Sport, Mauritius
Last updated on .From the section Football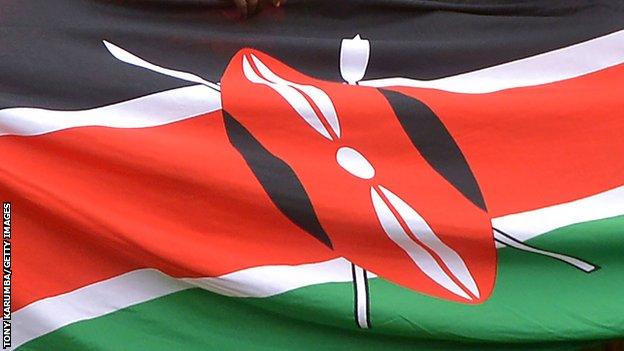 Regional qualifiers for next year's African Nations Championship (CHAN) - which will be staged in Kenya - kicked off on Saturday with first leg wins for South Sudan, Mauritius and Madagascar.
In the Central Eastern Zone, South Sudan were 2-1 winners over Somalia in a match played in Djibouti as Somalia cannot host matches due to security fears.
The other qualifiers were in the Southern Zone with Malawi losing in Madagascar and Mauritius beating Seychelles.
The CHAN is a tournament for locally-based players featuring in their own country's domestic leagues.
Madagascar were 1-0 winners over Malawi thanks to a late Ardino Raveloarisona goal in the 88th minute.
It was a first competitive game in charge for Malawi's new Belgian coach Ronny Van Geneugden.
On Tuesday he led The Flames to a goalless draw in Kenya in a warm-up game for the CHAN.
Also in the Southern Zone, Mauritius beat Seychelles 2-1 at the Anjalay Stadium in Belle Vue.
The home team opened the scoring after just six minutes thanks to a goal from Jiovany Vincent.
Mauritius then doubled their lead in the second half with a 50th minute goal from Francis Rasolofonirina.
Seychelles reduced that lead with a 77th goal from Manno Yannick.
The return leg fixtures take place next weekend with the winners advancing to the next round in their respective zones.
15 teams will eventually join hosts Kenya in the finals of the CHAN tournament in 2018.