Sadiq El Fitouri: Absent Chesterfield defender faces disciplinary action
Last updated on .From the section Football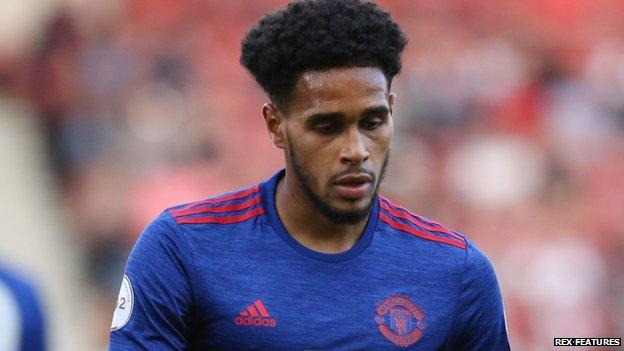 Chesterfield will take disciplinary action against defender Sadiq El Fitouri, who has been absent from the club since last Wednesday.
El Fitouri, 22, has not reported back to the club after being given Thursday off for personal reasons.
"The player will be fined in accordance with our code of conduct and we will be writing to him to confirm our position," director Ashley Carson said.
"We will then reserve our right to take further action if deemed appropriate."
El Fitouri, who was born in Benghazi, Libya, has made two appearances since joining Chesterfield at the beginning of February.
He was a free agent after being released by Manchester United, who had signed him from Salford City in January 2015 following a recommendation by former United player Phil Neville.