Burnley: Premier League side post £3.7m loss for year to June 2016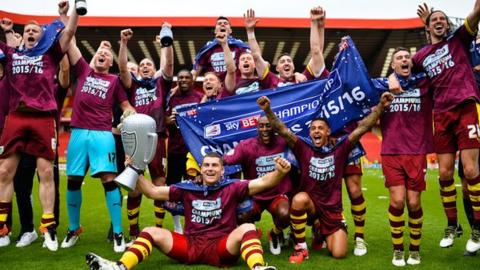 Burnley have posted a net loss of £3.7m for the year to June 2016, which the club has attributed to funding their Championship promotion campaign.
Sean Dyche's side were promoted to the Premier League last summer - having been relegated 12 months previously - which cost the club £11.3m in bonuses.
During the stint out of the top flight, turnover fell from £79m to £40m.
"We managed to strike a balance between risk and reward," said chairman Mike Garlick.
"We are in a stronger position to be more competitive this time in the Premier League.
"We have a clean slate and aim to give manager Sean Dyche and his team the best possible chance of consolidating our place in the world's most competitive and exciting league."