BBC Sport - Watch five great Premier League goals from Jermain Defoe as he nears Bournemouth switch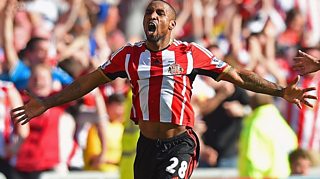 Archive: Five great Defoe goals
Watch five of Jermain Defoe's best goals, including a screamer for Sunderland against Newcastle, as the striker closes in on a transfer from Sunderland to Bournemouth.
The striker, who earned an England recall in March, is set to return to the club he played for on loan as a teenager in 2000-01.
First published in March 2017.
READ MORE: Jermain Defoe: Sunderland striker confirms Bournemouth medical
Available to UK users only.