St Paul's win Jersey Premiership title for fourth year in a row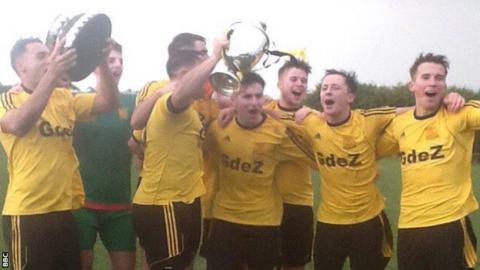 St Paul's secured their fourth consecutive Jersey Premiership title with four games to spare, after a 1-1 draw at St Peter.
Defeat for Jersey Scottish meant St Paul's only needed a point to be mathematically sure of being champions.
They fell behind but island striker Craig Russell equalised to preserve their unbeaten league record.
St Paul's have now won the combination crown in eight of the past 10 seasons, with Scottish claiming the other two.