Russian politician Igor Lebedev proposes legalising football hooliganism
Last updated on .From the section European Football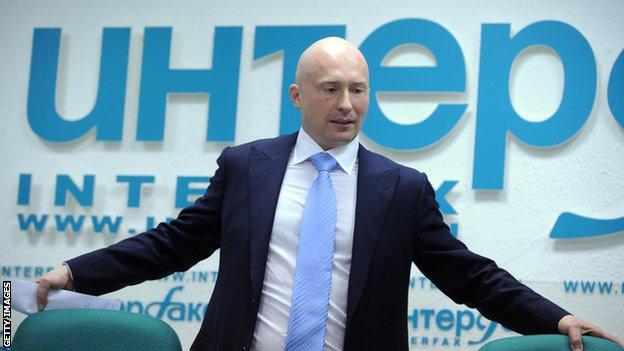 A Russian politician has proposed legalising football hooliganism and turning it into a sport.
Igor Lebedev has drawn up rules for "draka" - the Russian word for fight - which he said would involve 20 unarmed competitors on each side in an organised brawl.
Groups of Russia fans were deported from France after repeated scenes of violence at Euro 2016.
Russia will host the next World Cup in summer 2018.
Lebedev, who represents the opposition Liberal Democratic Party of Russia, is also on the board of the Russian Football Union.
He published the proposal on his party's website, stating: "Russia would be a pioneer in a new sport. Fans arrive, for example, and start picking fights. And they get the answer - challenge accepted. A meeting in a stadium at a set time.''
Following clashes between his country's fans and England supporters at Euro 2016, Lebedev said he "did not see anything terrible about fans fighting".