Christian Benteke: Striker will not dictate Crystal Palace future, says Allardyce
Last updated on .From the section Football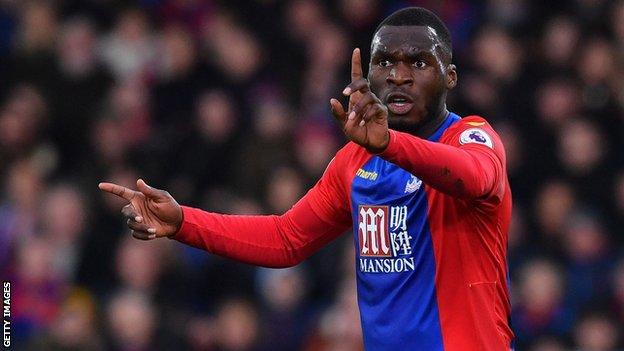 Christian Benteke "will not dictate" his future at Crystal Palace, according to manager Sam Allardyce, after reports the striker is disillusioned at the club.
The 26-year-old has scored 14 goals for the club since signing for £27m from Liverpool last summer, but only one in the league during the past 11 games.
"He has a five-year deal so we'll tell him what he'll do," said Allardyce.
"It's the usual speculation to try and stir the pot, I suppose."
The former England manager added: "He's our player and he'll not dictate what he wants to do or doesn't want to do, as far as I'm concerned. He accepted that contract in good faith.
"If both parties agree then that's a different matter but for me, rumours like that at this stage of the season: I wouldn't have thought he had said that."
Struggling Crystal Palace are 18th in the Premier League, with 22 points from 26 games. They visit eighth-placed West Brom on Saturday (15:00 GMT).