Gloucester City: Stadium talks held with Gloucestershire All Golds rugby league team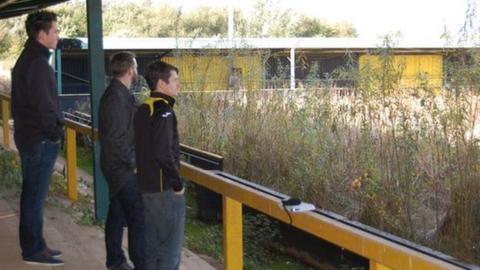 National League North side Gloucester City are in talks with rugby league team Gloucestershire All Golds about a potential groundshare.
Gloucester have played away from their Meadow Park home since a flood in 2007.
In September, planning permission was approved to permit initial work on building a new ground for Gloucester.
The University of Gloucestershire-based All Golds, who are in the third tier of rugby league, currently play in Cheltenham but want a permanent home.
All Golds president Lionel Hurst told BBC Radio Gloucestershire: "We have met with those who own the club.
"We can see that it makes considerable sense. We will need to have more meetings.
"We are a long way from getting over the line on this, but watch this space. We are constantly seeking our own permanent base for the club.
"Rugby league and football are very good friends throughout the land. It would be a very significant partnership if it happened."