Euro 2016: How much did your team earn?
Last updated on .From the section European Football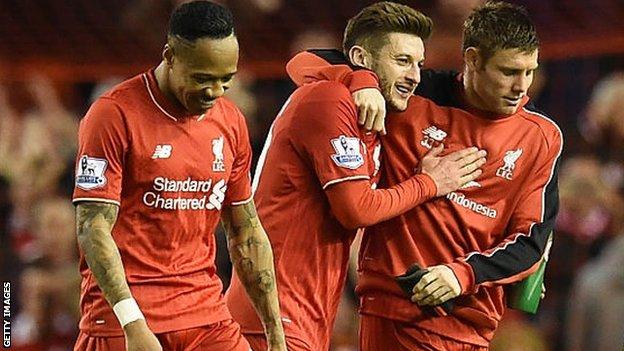 Five Premier League clubs were among those to benefit most financially from sending their players to Euro 2016.
Only Italian champions Juventus earned more than Liverpool, Tottenham and Manchester United, while Arsenal and Southampton were also in the top 10.
In total, 641 European clubs from 54 national associations received a revenue share of 150m euros (£127.74m).
Liverpool, top earners in the Premier League, took £2,890,773 for releasing players for the finals and qualifying.
Bayern Munich, Real Madrid, Barcelona and Roma completed the top 10.
At the other end of the scale, Gibraltar's inclusion in Euro 2016 qualifying meant Evo-Stik Northern Premier League Division One North side Farsley Celtic and Welsh Premier League outfit Bala Town took a share of the revenue.
How does it work?
An understanding between Uefa, European football's governing body, and the European Club Association (ECA) means some of the revenue from Euro 2016 is shared among those clubs who released players to their national teams.
Clubs that released players for the final tournament took a share of 100m euros (£85.6m), while another 50m euros (£42.58m) was set aside for those that released players for qualifying matches.
Another 744,937 euros (£634,390) was carried over from Euro 2012 and divided up during the qualification phase.
"It is important and fair to recognise and reward the clubs for the release of their players," said ECA Chairman Karl-Heinz Rummenigge.
In qualifying, each club that releases a player to the national team for is entitled to receive a fixed amount per player, per match.
For the final tournament, clubs receive a fixed amount per player, per day. This starts 14 days before the player's country's first match and ends the day after their last match.
How did your team fare?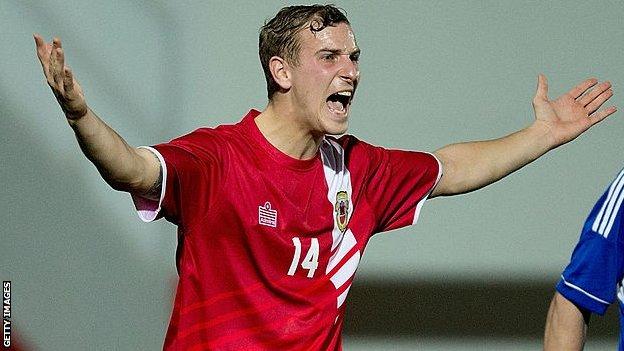 Liverpool, who supplied five of Roy Hodgson's 23-man England squad, were the top earners in the Premier League and enjoyed the second highest payout for the whole tournament with £2,890,773.
Meanwhile, striker Adam Priestley's appearances in qualifying for Gibraltar pocketed eighth-tier Farsley £21,531.
England - total amount in Euros earned from Euro 2016/qualifying

Arsenal 2,463,222
Manchester City 1,929,655

Aston Villa 361,868

Manchester United 2,997,731

Birmingham City 350,609
Middlesbrough 16,486

Blackburn Rovers 550,301

Millwall 269,451

Blackpool 16,706
Milton Keynes Dons 62,428

Bolton Wanderers 36,323

Newcastle United 505,418

Bournemouth 291,977
Norwich City 1,043,583

Bradford City 4,176

Nottingham Forest 581,223

Brentford 22,117
Notts County 37,588

Brighton & Hove Albion 324,393

Oxford United 10,214

Bristol Rovers 42,139
Port Vale 12,529

Burnley 594,792

Preston North End 25,246

Burton Albion 18,516
Queens Park Rangers 250,270

Charlton Athletic 256,443

Reading 1,178,229

Chelsea 1,759,479
Rochdale 4,176

Cheltenham Town 4,176

Rotherham United 30,647

Crawley Town 8,243
Sheffield Wednesday 619,908

Crystal Palace 1,462,685

Southampton 2,094,099

Derby County 1,072,712
Stevenage 8,621

Doncaster Rovers 169,038

Stoke City 1,269,106

Everton 1,490,413
Sunderland 603,010

Farsley 25,283

Swindon Town 4,121

Fleetwood Town 177,391
Tottenham Hotspur 3,066,138

Fulham 753,499

Tranmere Rovers 24,729

Hull City 394, 111
Walsall 16,558

Ipswich Town 290,087

Watford 972,141

Leeds United 226,410
West Bromwich Albion 1,183,939

Leicester City 1,234,158

West Ham United 1,142,549

Liverpool 3,394,511
Wigan Athletic 214,832

Luton Town 16,706

Wolverhampton Wanderers 341,946
Linfield were the only team from Northern Ireland to benefit, while Welsh side Bala Town earned £17,942 from Gibraltar international David Artell.
Northern Ireland - total amount in Euros earned from Euro 2016/qualifying
Linfield 62,670
Scotland - total amount in Euros earned from Euro 2016/qualifying

Aberdeen 412,639
Kilmarnock 338,152

Celtic 449,280

Motherwell 38,358

Dundee 12,364
Rangers 8,353

Dundee United 20,882

Ross County 30,429

Hamilton Academical 199,051
St Johnstone 107,490

Inverness Caledonian Thistle 132,018
Wales - total amount in Euros earned from Euro 2016/qualifying

Bala Town 21,069
Swansea City 1,321,969

Cardiff City 392,336