Southend United groundsman sacked after Bolton Wanderers postponement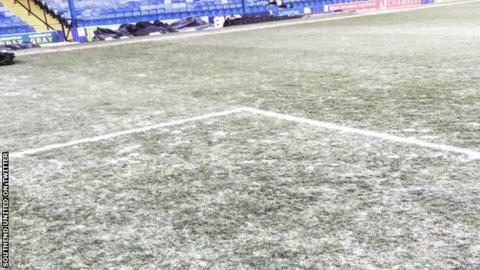 Southend United have sacked their head groundsman of 27 years after Saturday's League One match against Bolton was postponed because of a frozen pitch.
Ken Hare was dismissed after the game at Roots Hall was called off, following freezing temperatures overnight.
"People generally lose their position as a result of not doing their job," said a club statement.
"The necessary decision surrounding Mr Hare was a disappointment and of course not taken lightly."
The statement added: "Very few people have been dismissed at this football club over the past 20 years and that even extends to managers."
The Shrimpers said following the postponement that covers and heaters were put in place on the pitch but the temperature in Essex dipped to well below freezing and the referee decided the game would be called off in the interests of player safety.
Saturday's game was the first to be postponed at Roots Hall since January 2013.