Joel Matip: Broos hopes defender will return for Cameroon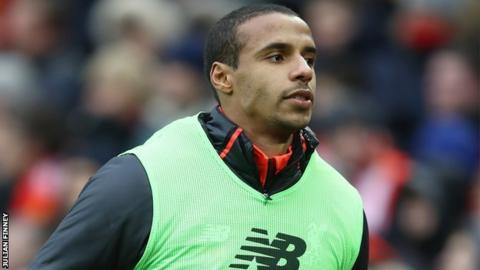 Cameroon coach Hugo Broos wants Joel Matip to return to the national team after the Africa Cup of Nations.
Matip rejected the call-up to play in Gabon to focus on Liverpool instead.
"I hope he'll change his mind and we'll see him in the next game (after the Nations Cup) because he's a fantastic player," Broos told BBC Sport.
Fifa rules state a player may be blocked from featuring for his club if he refuses to play for his country but on Friday Matip was cleared to play.
Broos added: "I'm very happy that this problem is solved and he can play again for Liverpool and I hope, really I hope, that he's thinking again why shouldn't I play with Cameroon.
"I think everyone is free to make a decision and he made the decision not to come with us here for the Nations Cup.
"I respect his decision but I also think the Cameroon Federation had to do what it has done because they are the Fifa rules and it's too easy to say no, I don't come.
"But this problem is solved now, for me there is no problem anymore and I still hope, as I have done since I was coach of Cameroon, that he will come back and play with us again."
Matip has not played for Cameroon since 2015 and was not included in their final 23-man squad for the tournament.
Cameroon are top of Group A and need only a point from their last group match against hosts Gabon on Sunday to book their place in the quarter-finals.