Truro City: Lee Hodges hopes Oxford City win can kick-start 2017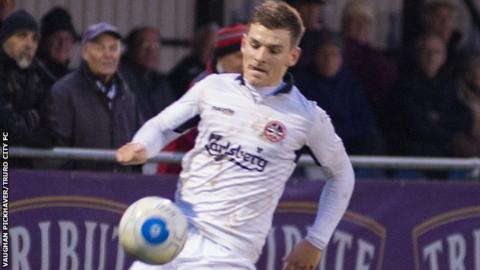 Truro City manager Lee Hodges hopes his side's 3-2 win over Oxford City can start a winning run for his side.
It ended a six-game winless run and was just the second time they had scored more than once since November.
"Hopefully now we can start looking the other way and climbing," Hodges told BBC Radio Cornwall.
"But it's only one win, it's not been enough, we've had a poor December, but it's the first win of the year so we're pleased to get that."
Goals from Ryan Brett, Andrew Neal and Dan Smith put the White Tigers 3-0 up early in the second half before Oxford pulled two goals back.
"The effort they put in, we couldn't carry that through for the whole 90 minutes on a sodden pitch, but we worked extremely hard and when you lose games in a row you do get a bit nervy," added Hodges.
"We put pressure on ourselves at the end as we were camped in our own 18-yard box instead of relieving the pressure and squeezing up a little bit.
"But when you're losing games and desperate to get over the line then sometimes, by hook or by crook, you have to do whatever you can to get get over the line and I felt we deserved the win."