Rafael Benitez: Newcastle boss not worried despite poor run of form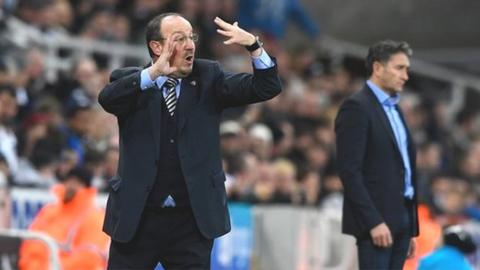 Newcastle United manager Rafael Benitez says there is no need to worry, despite the club's recent dip in form.
The Magpies had a five-point lead at the top of the Championship in November, but are now second and have lost four of their last eight matches.
Benitez told BBC Newcastle: "I don't think we need to rectify anything, we need to try and do the same things.
"We will encourage the players to play with the same confidence, intensity, ability and same spirit."
Newcastle have lost two of their last three games to Sheffield Wednesday and Blackburn Rovers, with victory over 10-man Nottingham Forest sandwiched in between.
And Benitez says the club are hoping to make use of the transfer window in the coming weeks.
"We know the areas we want to improve and we will try to find something if possible," added Benitez.
"January is not an easy market, but we are working to see if we can find something which is better."