Strikers Shaun Harrad and Gerry McDonagh leave Wrexham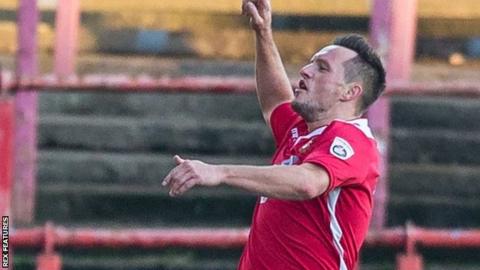 Wrexham striker Shaun Harrad has left the Welsh club following the end of his short-term contract.
18-year-old Gerry McDonagh has also departed to return to parent club Nottingham Forest after his loan ended.
Harrad, 32, made 18 appearances this term and scored two goals while McDonagh scored five in 21 appearances.
"We wish both players well in their future careers and thank them for their respective contributions over the past five months," a club statement said.