Eoin Bradley remains Glenavon player with Coleraine return reports wide of mark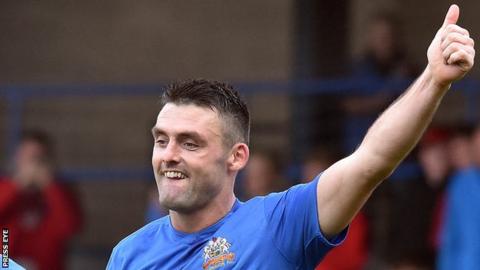 Eoin Bradley remains a Glenavon player after reports linking him with a move back to Coleraine proved incorrect.
There were suggestions the 32-year-old Derry GAA player had departed from Mourneview Park by mutual agreement.
However, Bradley emphatically denied the reports on Twitter on Wednesday as he said: "I'll tell you where I'm going...nowhere".
Bradley joined Glenavon at the end of 2013-14 and has scored 30 league goals for the Lurgan Blues.