James Norwood: Tranmere striker sorry for 'painted black' fancy-dress photo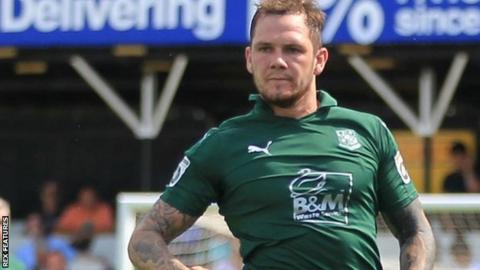 Tranmere Rovers striker James Norwood has apologised after he painted himself black for a Christmas party and posted a photograph on social media.
Norwood, 26, later deleted the post, which anti-racism charity Kick It Out told The Sun was "well-intended" but "ill-thought out and out-of-date".
Rovers have since put their squad on a Professional Footballers' Association Equality and Diversity workshop.
"The Kick It Out response was balanced and fair," Tranmere's statement said.
"It was an error of judgement rather than an intention to be racist or cause offence and James has apologised for his actions."
Norwood added: "I would like to apologise for any offence I have caused, it was certainly not intentional."
Manchester City Women and England striker Toni Duggan made a similar apology after attending a party with her face painted black in March 2014.