Guinea-Bissau biggest Fifa movers in 2016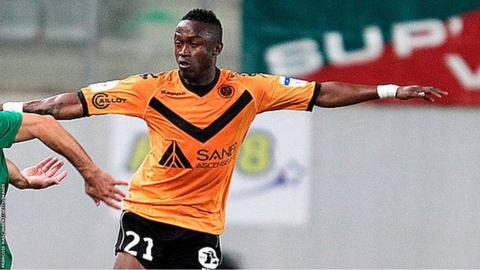 Guinea-Bissau are the biggest movers on the Fifa rankings for 2016 having gained 78 places since December last year.
They are now 68th on the global list and 15th in Africa.
It means they are above Uganda, Togo and Zimbabwe who have also qualified for the 2017 Africa Cup of Nations in Gabon.
Senegal end the year as the top-ranked African side at 33 in the world.
Guinea-Bissau reached the Nations Cup finals for the first time ever thanks to two wins over Kenya and a victory over Zambia in 2016.
They lost their final qualifier to Congo-Brazzaville but still finished top of their group to clinch a place in Gabon.
Argentina remain as the highest-ranked team overall on the list.
Africa's Top 10 on Fifa's December ranking (global position in brackets):
Senegal (33)
Ivory Coast (34)
Tunisia (35)
Egypt (36)
Algeria (38)
DR Congo(48)
Burkina Faso (50)
Nigeria (51) (did not qualify for Gabon 2017)
Ghana (53)
Morocco (57)
Other nations qualified for 2017 Africa Cup of Nations:
11 Mali (60)
13 Cameroon (65)
15 Guinea-Bissau (68)
18 Uganda (72)
23 Togo (91)
29 Zimbabwe (102)
34 Gabon (110)