Bailey Wright: Preston want to tie Australia defender down to new contract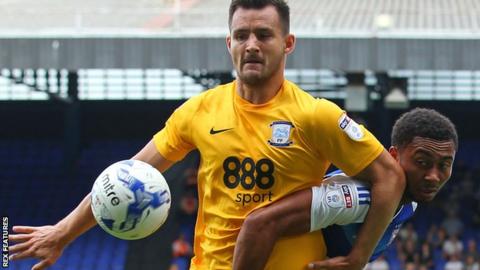 Preston North End manager Simon Grayson says defender Bailey Wright "owes the club a lot" and hopes he will agree a new deal with the Championship club.
Australia centre-back Wright, 24, has been with Preston since 2009 and his existing contract expires in 2017.
"We'd like to have him tied down, he's been good for us, but the football club has been very good to him as well," Grayson told BBC Radio Lancashire.
"I'm sure there'll be some more talks. It's something we'll try and resolve."
Wright has made 20 appearances in all competitions so far this season, helping Preston to their current position of 11th in the Championship.
Grayson added: "I think Bailey owes the club a lot. But whatever outcome will be, will be.
"If he leaves on a free, then so be it, because we've brought in some decent free transfers over the past few years as well who have turned out to be good signings for us.
"But while he's here, he'll still be considered to play."