Birmingham City Ladies: Marc Skinner replaces David Parker as manager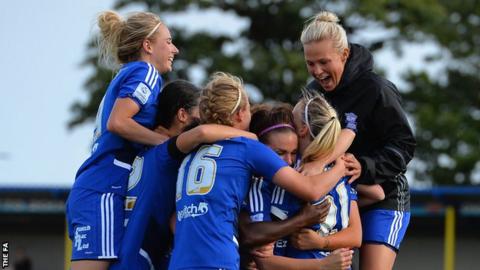 Women's Super League One club Birmingham City Ladies have appointed Marc Skinner as their new manager.
He replaces David Parker, who resigned on Monday after five years in charge.
Skinner had been director of Blues Ladies' centre of excellence since July 2015, having previously filled a number of other coaching roles at the club.
"Over the next year or so, we're going to look to develop a slightly different brand of football," Skinner told the club's YouTube channel.
"Going ahead, it's about getting the team to play the way that I want them to play to bring a bit of excitement to the games and really push forward."