South Sudan FA president Chabur Goc Alei claims his ban is 'illegal'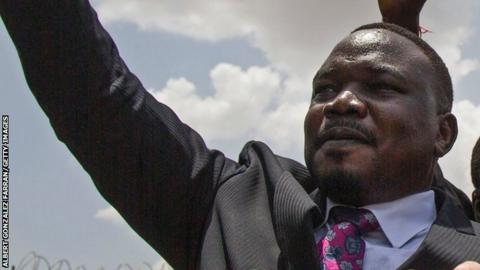 Chabur Goc Alei, who has been suspended as president of the South Sudan Football Association (SSFA), says he will not give up the presidency despite being banned by the FA's board last week.
"There is nothing like answering to an assembly. What they did was illegal. I am still the president of SSFA and I am returning to the country on Sunday to run football," Alei told BBC Sport.
The South Sudan FA's board of directors had said Alei should step aside because of alleged financial impropriety.
During an emergency extraordinary meeting, the board discussed the allegations before announcing vice-president Andrea Abdella as interim president until the next FA elections in March 2017.
Alei claims the process was not fair and therefore cannot stand.
"There is nobody who can take over my seat when the process is illegal," said Alei who took over the office in 2012.
"I will not hand over office and the property unless Fifa tells me to do so," added Alei who said he has been in contact with the Fifa Secretary General Fatma Samoura and expects communication from the sport's world body next week.
South Sudan FA Deputy Secretary General Domasio Ajongo also said they also expect to hear from Fifa in the coming days.