Derry City to play opening home games in Buncrana next season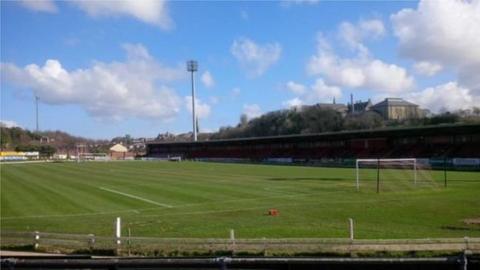 Derry City will play their opening home matches of the 2017 season at Maginn Park in Buncrana while Brandywell stadium is redeveloped.
The club will stage the rest of next season's games at Maginn Park if they fail to secure an alternative venue.
Derry said the "only difficulty" with the Donegal ground is its capacity, which is approximately 2,000.
The multi-million pound project at the Brandywell will include a new stand, changing rooms and new playing surface.
"For the greater number of matches, the club believes that the capacity will meet the demand but they realise that in some matches, capacity will be limited," Derry added on the club website.
"We are very pleased and grateful to the management of Maginn for the welcome and the flexibility they have shown to Derry City.
"The club is also exploring ways of providing public transport to and from Buncrana for supporters who don't drive or who prefer to go to matches with groups of friends."