BBC Sport - Walser: League must not become two-horse race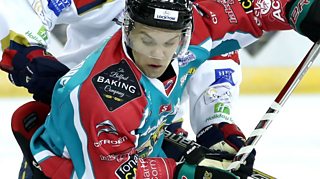 Walser: League must not become two-horse race
Belfast Giants player-coach Derrick Walser says teams must start beating the Cardiff Devils and Sheffield Steelers to stop the Elite League becoming a two-horse race.
After six away fixtures, the Giants are at home on Saturday to Sheffield, a team they have lost away to twice this season.
"We have got to stop building these teams up - they are beatable," said Walser.