BBC Sport - Man Utd: Was Jose Mourinho right to bring on Marouane Fellaini?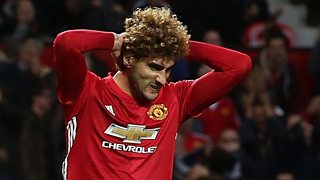 Was Mourinho right to bring on Fellaini?
Match of the Day 2 presenter Mark Chapman asks Troy Deeney and Jermaine Jenas whether Manchester United manager Jose Mourinho made a mistake bringing on Marouane Fellaini, after the Belgian midfielder conceded a costly penalty against Everton.
MATCH REPORT: Everton 1-1 Manchester United