Portsmouth: Paul Cook will move 'heaven and earth' to bring promotion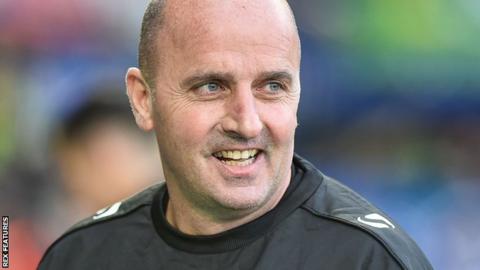 Portsmouth manager Paul Cook says he will "move heaven and earth" to get the club promoted from League Two.
Cook saw his side beat Luton 3-1 at Kenilworth Road on Tuesday - a performance he labelled as the "strongest of his tenure".
"This is a tough club to play for and manage," he told BBC Radio Solent. "The supporters dictate that, they want success like the rest of us."
Victory lifted Pompey above Luton to fourth - two points off the top three.
"They (the supporters) just want us to get promoted," Cook added. "I'm going to move heaven and earth to do that.
"If we don't get promoted this year, I swear I will have done my best for them.
"But, we're not going to get carried away. Eighteen games in to the season and what have we won? Absolute nothing, so it's straight on to Saturday and Stevenage at home."