Congo Brazzaville player Langa Lesse Bercy snubs MRI test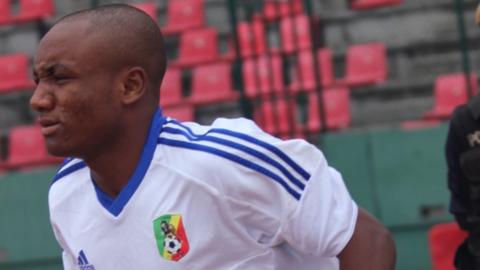 A Congolese Under 17's player accused of age cheating failed to show up in Cairo for an MRI test which had been ordered by the Confederation of African Football (Caf).
Langa Lesse Bercy was due to take the test early on Saturday morning in front of a delegation from Tanzania, the country whose protest had led Caf to order the test.
A few hours before the MRI, the Congolese FA sent a letter to Caf saying the player could not travel due to "a civil war" in his home area.
"This is bizarre," the Tanzania Football Federation (TFF) General Secretary Mwesigwa Selestine told BBC sport.
"We incurred the costs of sending air tickets for the player and his doctor, we met all the costs as demanded by Caf, only to be told that the player was prevented from travelling by a war. Is there currently a civil war in Congo?" said Selestine.
He added that they had written to Caf seeking a further directive on the matter.
Congo-Brazzaville secured a place at next year's African Under 17's finals in Madagascar after eliminating Tanzania in the final qualifying round.
But the East Africans subsequently launched a protest, alleging that their opponents had fielded six over-age players.
Tanzania's football federation wrote to Caf asking the continental body to carry out relevant age tests on players named in their protest.
Caf subsequently singled out Bercy for an MRI scan and ordered him to report to Cairo for the test.
Under Caf statutes, age cheating is an offence that can attract a three-year ban from future age group competitions.
The draw for Madagascar 2017 has already been done with Congo in Group B alongside Mali, Angola and Niger.
All four semi-finalists will qualify for the U-17 World Cup finals in India.