BBC Sport - AFOTY 2016: Sadio Mane's road to success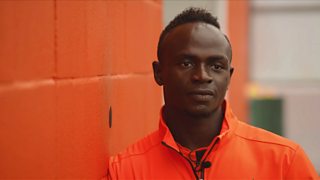 AFOTY: Mane's road to success
We look at the path BBC AFOTY 2016 nominee Sadio Mane took to building his successful career, starting at FC Metz before ending up with a big-money move to Liverpool.
Mane joins Pierre-Emerick Aubameyang, Andre Ayew, Riyad Mahrez and Yaya Toure on the five-man shortlist for the BBC award.
The winner will be revealed on Monday, 12 December.
Get Inspired Activity Finder
Run by the BBC and partners
Find ways to get active near you: