Price of Football 2016: How much is League One?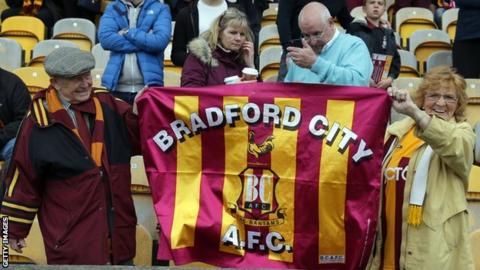 Which League One clubs have put up all their ticket prices this season?
And who boasts the cheapest season ticket in the top four divisions?
The BBC's Price of Football study has analysed data from 223 clubs across Britain and Europe to find out how much it costs supporters to follow their team.
What's happened to ticket prices in League One?
League One has experienced the fewest reductions in the top four divisions, with only 19% of prices going down from 2015.
The average price of the cheapest matchday ticket is £20.10, while the average price of the most expensive matchday ticket is £25.83 - an increase of 5% from last year.
The average price of the cheapest season ticket is at a three-year low at £283.07, but the average price of the most expensive season ticket is £415.70 - a six-year peak.
Twenty League One clubs charge more for their cheapest season ticket than Hull City in the Premier League (£252).
On average, the cheapest away ticket is priced at £20.02 and most expensive at £23.37.
Bradford come out on top (again)
For the second year running, Bradford City's £149 season ticket is the cheapest in England in the men's game.
Gillingham claim the cheapest matchday ticket at £12 - the lowest price in the Football League.
Charlton have the most expensive matchday adult ticket on offer (£35), and the most expensive season ticket (£550), although the club have said their most popular season ticket costs £175.
Coventry, Oxford and Walsall put up all their ticket prices in all categories.
Bolton, Bradford, Millwall, MK Dons, Port Vale, Scunthorpe, Sheffield United and Shrewsbury have not increased any ticket prices.
What about pies, programmes, tea and shirts?
The cheapest pie in the league costs £2 at Rochdale, while Bury and Scunthorpe charge a league-low £1.20 for a cup of tea.
Coventry have the most expensive pie (£4) and cup of tea (£2.50).
All programme prices have been frozen, so Fleetwood once again have the lowest at £1.
Walsall's junior shirt is the cheapest at £24.99, while Chesterfield, Scunthorpe and Shrewsbury are the only teams to lower theirs. Millwall's is the most expensive at £37.
Scunthorpe have the cheapest adult shirt at £39.95, while nine clubs charge the top price of £45.
League One deals to shout about
Shrewsbury offer free season tickets to children and members of the Armed Forces
Gillingham's family ticket (two adults, two under 18s) costs £25
Southend offer free tickets to young fans from local schools and community groups