Premier League research shows average top-flight ticket is £31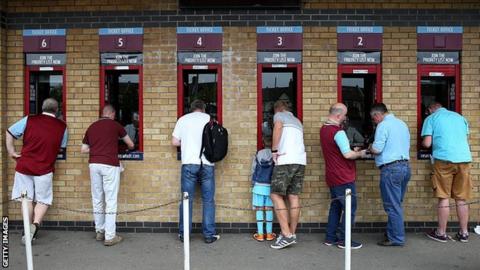 The average cost of a ticket to watch top-flight football in England this season is £31, Premier League research has found.
The research also shows 56% of all tickets sold cost £30 or less.
The prices includes children's tickets and those sold via membership schemes.
"These figures will go a long way to busting some of the myths perpetrated about the cost of attending," said Premier League executive chairman Richard Scudamore.
The information was generated by all 20 Premier League clubs providing the cost of every ticket sold or available this season.
It comes before the BBC's annual Price of Football study, which is published on Thursday, 17 November.