Two Zambia FA officials investigated for corruption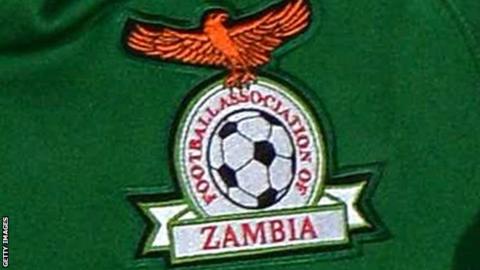 Zambia's Anti-Corruption Commission (ACC) is investigating two members of the country's football association over accusations of embezzlement.
Football Association of Zambia (Faz) vice-president Richard Kazala and committee member Blackwell Siwale have failed to account for US$15,000.
The money was from ticket sales for last month's 2018 World Cup qualifier loss to Nigeria.
The duo were suspended on Saturday by Faz president Andrew Kamanga.
He has alleged that the pair collected money on behalf of Faz from the country's presidential office after State House purchased tickets for fans for the game.
But instead of declaring the full amount collected to Faz the total remitted by Kazala and Siwale is believed to have been short by $15,000.
"I would like to assure you that we will not leave any stone unturned in this case, and if at all there was any wrong doing, we will get to the bottom of it," the commission spokesperson Timothy Moono told journalists.
"We have taken an interest in this matter because the case falls under our jurisdiction and the case is both civil and criminal in nature."
When contacted by the BBC on the matter, Siwale refused to say anything on both the investigations and the suspension.
"I have no comment," he said. When pressed further, he responded: "What does no comment mean?"
Kazala has also refused to say anything on the matter.
The Kamanga-led executive was elected in March, taking over from Kalusha Bwalya who was Faz president for eight years.