Greece suspends football competitions after alleged arson attack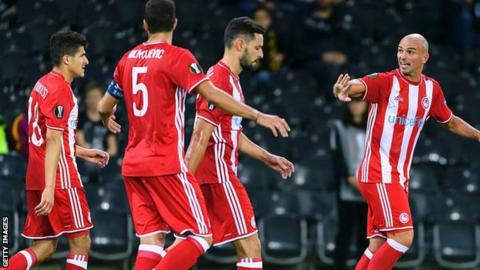 Greece has suspended all football competitions in the country after an alleged arson attack at the home of the president of its refereeing committee.
Giorgos Bikas' house in northern Greece suffered major damage following a fire early on Wednesday.
Neither Bikas nor his family were at the property at the time.
The Hellenic Football Federation said league and cup competitions would be suspended until after an investigation into the cause of the fire.