Cardiff City director Michael Filiou leaves board after three years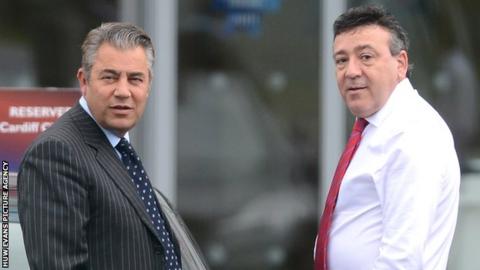 Director Michael Filiou is leaving the Cardiff City board after three years at the Welsh club.
The Bluebirds confirmed his departure will take place in November.
The club says his exit results from the agreement reached with the Langston Group Corporation over loan notes earlier this year.
Filiou was originally appointed to the board as a representative of former club owner Sam Hammam.
At a board meeting in 2015, club directors unanimously voted to express their lack of confidence in Filiou.
Filiou appealed to the Football Association of Wales over the dispute, but it is understood an amicable agreement was concluded over the weekend.
The club statement said: "Mr. Filiou's appointment to the club's board coincided with the club's promotion to the Premier League in 2013. He also chaired the club's audit committee during his time on the board.
"Mr. Filiou has at all times acted in compliance with his fiduciary duties to the club. We wish him well for the future."