Lionel Messi: Barcelona appeal against forward's booking for time wasting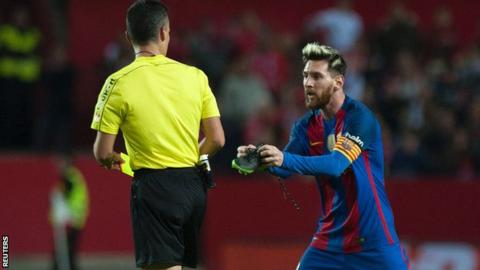 Barcelona are appealing the yellow card shown to Lionel Messi for time wasting during Sunday's 2-1 win over Sevilla.
The Argentina forward was booked in the second half as he attempted to put his boot back on after it had come off following a challenge by Sevilla's Steven N'Zonzi.
Barcelona coach Luis Enrique said afterwards that the 29-year-old's laces were broken.
Messi scored his 500th goal for the club in the game.