Caf investigates Congo age fraud claims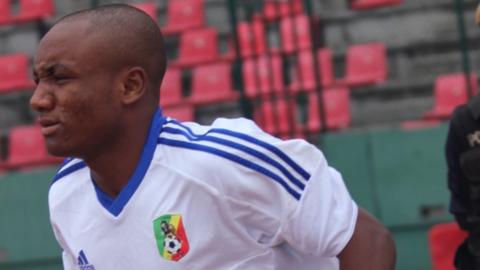 The Confederation of African Football is to investigate claims that Congo committed age fraud in a continental match.
Congo-Brazzaville secured a place at next year's finals in Madagascar after eliminating Tanzania in the final qualifying round.
But the East Africans subsequently launched a protest, alleging that their opponents had fielded six over-age players.
Tanzania's football federation wrote to Caf asking the continental body to carry out relevant age tests on players named in their protest.
Caf has, however, singled out one player Langa-Lesse Bercy for an MRI scan because Namibia, another country eliminated by Congo, also questioned his age.
Caf medical director Dr Boubakary Sidiki confirmed in a letter to the Tanzania Football Federation (TFF) that Bercy, who scored against Namibia and Tanzania to help his team qualify, will undergo the tests in Cairo on 18 November,
Bercy will travel to the Egyptian capital with his doctor while the TFF will also send two doctors to observe the exercise.
The TFF will also meet the costs as demanded by Caf.
"This player arouse our suspicion right after their match with Namibia," TFF general secretary Mwesigwa Selestine told BBC Sport.
Under Caf statutes, age cheating is an offence that can attract a three-year ban from future age group competitions.
The draw for Madagascar 2017 has already been done with Congo in Group B alongside Mali, Angola and Niger.
All four semi-finalists will qualify for the U17 World Cup finals in India.