Fifa: More clarity needed in transfers, says president Gianni Infantino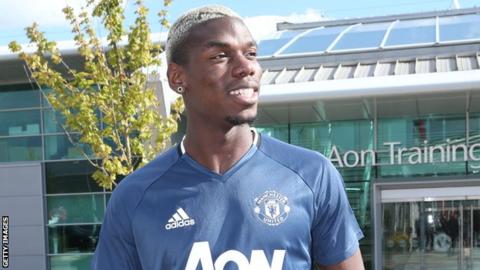 Football's transfer market needs to be "seriously revised" with greater "clarity and transparency" required, says Fifa president Gianni Infantino.
The Swiss-Italian also said he was against clubs "hoarding" players and suggested introducing squad limits.
"The perception is that there is something strange happening with these transfers," Infantino said.
"Several billion US dollars are moved in a window, so it's important that it happens in a clean way."
It is common in England for clubs not to disclose transfer fees paid for players.
Infantino added: "It is a transfer system which has been essentially developed back in 2000-2001.
"After 15 years it is time to seriously revise it and bring in maybe a little bit more transparency and a little bit more clarity in terms of the rules."
Many clubs sign talented young players only to immediately loan them out, with the majority seeing little opportunity with the first team before eventually being sold on.
Infantino described the practice as "permitted" but added: "It doesn't feel right for a club to just hoard the best young players and then to park them left and right. It is not good for the development of the player or the club.
"We have to work on squad size limits."