Raffaele Riva: Watford chairman steps down to focus on 'other business interests'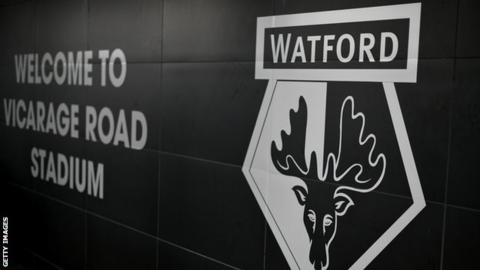 Watford chairman Raffaele Riva has stepped down after four years in charge to focus on "other business interests".
Last week the Football League said it was investigating the Premier League club for allegedly supplying false financial information.
The Telegraph said it obtained a forged bank letter submitted when Gino Pozzo became owner before the 2014-15 season.
Riva said: "I fully refute, and will protect vigorously my integrity against, any recent speculation."
Watford, who won promotion from the Championship in 2014-15, could have points deducted or be fined if they are found to be at fault.
Riva, who replaced Graham Taylor as chairman in July 2012, said: "For the past four years I have acted with honesty and in good faith in all my dealings on behalf of the club, and the club has developed and grown a great deal in this period."