Safa chief visits recovering Bafana legend Tovey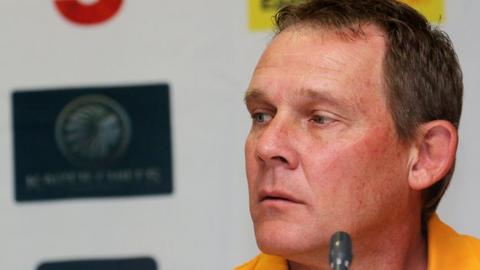 Bafana Bafana legend Neil Tovey has been told not to "rush things" as he recovers from a serious heart attack.
The 54-year-old suffered the heart attack on 16 October while exercising and was rushed to hospital where he spent days in intensive care.
It is the second heart attack Tovey has suffered inside two years.
The Safa technical director is now recovering at home in Durban where he was visited by Safa president Danny Jordaan on Wednesday.
"Don't worry about returning to work urgently, everything is in order," Jordaan told the former Bafana captain.
He added: "Take your time, don't rush things, we want you to fully recover and be in great condition. That is what we want from you.
"We never thought we would be talking to you and you welcoming us like this so early.
"This has been like a miracle in motion and I want to thank everyone from your wife, family and everyone for standing by you in your hour of need."
Jordaan was accompanied by Safa officials from KwaZulu-Natal Province.
An emotional Tovey said he was "touched" by the visit.
"I want to thank everyone for great support... I was not in good condition when the ordeal happened but through your goodwill and prayers I am here with you. The support has been amazing," said Tovey.
"Even my doctor was amazed at how fast I pulled through but my wife has really helped me through all this.
"She is strict and has requested me to stay away from any demanding schedules including the sports I love," he joked.