Ched Evans: Wales boss Chris Coleman says "a lot must happen" for striker's return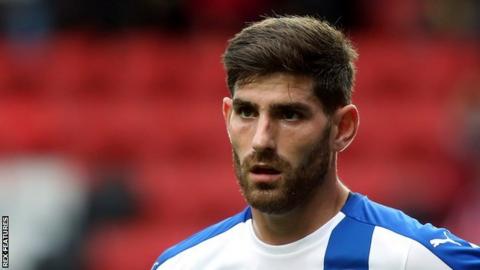 Wales manager Chris Coleman says "a lot needs to happen" if Ched Evans is to return to international football.
After a retrial in October, striker Evans, who has won 13 Wales caps, was found not guilty of raping a 19-year-old woman in a hotel room.
The 27-year-old was originally found guilty of rape in 2012, but this conviction was quashed in April.
"From the football side of it, he has missed a lot of football," said Coleman.
"Since he has been away a lot has happened to this team [Wales]. There are a lot of players in front of him. From a football perspective, a lot needs to happen."
Evans served two-and-a-half years of a five-year prison sentence after his original conviction in 2012.
Before that, the former Manchester City player had enjoyed his best season, scoring 35 goals in all competitions for League One side Sheffield United in 2011-12.
He joined another League One team, Chesterfield, in June 2016 and has scored four goals in 12 appearances in all competitions this season.
The last of Evans' 13 international caps came in Wales' 2-0 defeat by England in March 2011.
"I don't know Ched personally - I've never met the boy," added Coleman, who took over in January 2012.
"I look at it now from a football perspective, and the boys I am looking at compete at a level we need them to compete at, to continue where we have been in the last two or three years.
"If anyone is going to make an impact on that, they need to be at least playing at the highest level and doing the business at the highest level."