Garth Crooks' team of the week: Luiz, Barkley, Coutinho, Sanchez, Aguero,

By Garth Crooks
Football analyst
Last updated on .From the section Premier League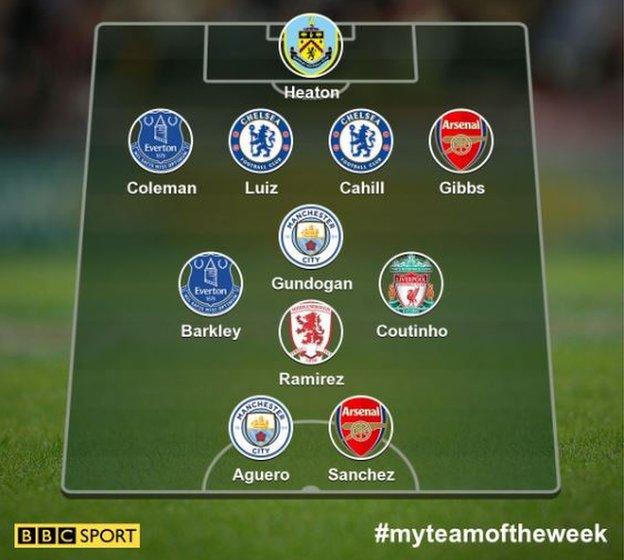 Manchester City stay top of the Premier League after a win over West Brom, but the chasing pack is hot on their heels.
Arsenal, Liverpool and Chelsea also claimed wins as they beat Sunderland, Crystal Palace and Southampton respectively.
Everton earned three points against West Ham, Middlesbrough beat Bournemouth, Watford overcame Hull but Manchester United were held by Burnley, while Tottenham drew with Leicester City.
Do you agree with Garth's picks? Or would you go for a different team? Why not pick your own Team of the Week from the shortlist selected by BBC Sport journalists and share it with your friends.
Pick your Team of the Week
Pick your XI from our list and share with your friends.
Goalkeeper - Tom Heaton (Burnley)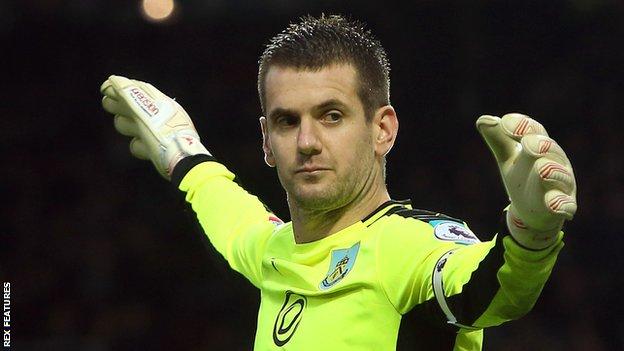 The young trainee must have left Old Trafford devastated in his early days but returned with Burnley years later and finished the day a hero. The performance by Tom Heaton against his former club was nothing short of breathtaking. The save from Juan Mata was special but it was the point-blank block from Zlatan Ibrahimovic's strike that was sensational. In fact, I thought the power of the shot had broken Heaton's arm. However, for all of United's misfortune against Burnley, the missed chances, referee Mark Clattenburg's badly judged double yellow card of Ander Herrera and the unnecessary dismissal of Jose Mourinho to the stands, Heaton deserved this day in the theatre of dreams.
Right-back - Seamus Coleman (Everton)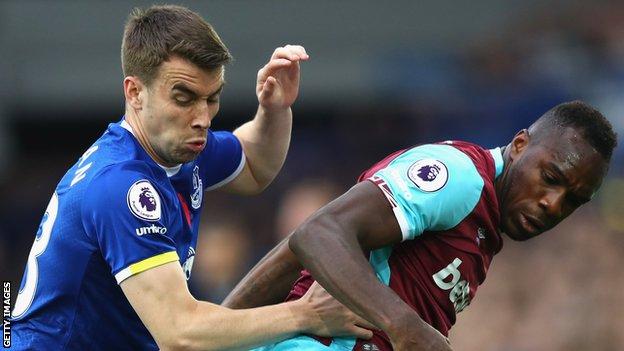 You can almost guarantee whenever Seamus Coleman is playing for Everton something exciting is likely to happen in the opposition penalty area. The Irishman just loves to bomb forward and get shots on goal at every opportunity. It was Coleman's powerful drive that was simply too hot for West Ham's Adrian to hold and led to Everton's opening goal. The problem for Everton boss Ronald Koeman is that if Coleman doesn't play then the Toffees lose an element of dynamism he cannot replace even with Yannick Bolasie and Kevin Mirallas in the team.
Centre-back - David Luiz (Chelsea)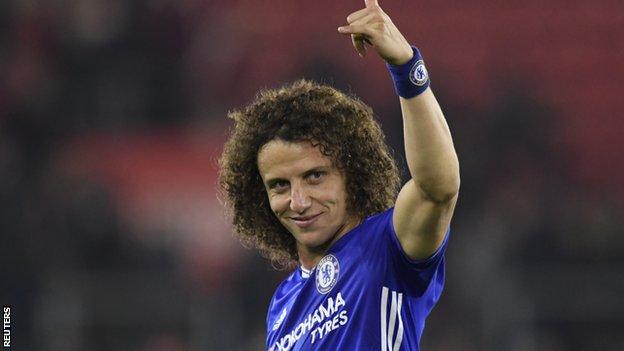 Eden Hazard and Diego Costa will get the headlines but their performance against a very good Southampton team doesn't tell the entire story of Chelsea's resurgence. The real deal is David Luiz at the centre of defence. I said after their clean sheet against Leicester City that here is a player who is taking defending his goal and goalkeeper very seriously. I've no doubt that the Italian 'catenaccio' (bolt the door) philosophy has been embedded into a transformed back five by Blues boss Antonio Conte, but Luiz stands defiant at the heart of that new regime.
Centre-back - Gary Cahill (Chelsea)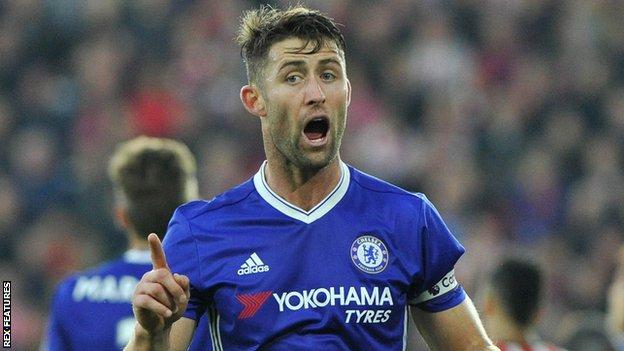 Four Premier League wins and four clean sheets don't come by accident. The trio of Cesar Azpilicueta, David Luiz and Gary Cahill, with the assistance of Victor Moses and Marcos Alonso, are in danger of making that 'catenaccio' style very popular indeed in the Premier League. Other teams are playing with three central defenders at the back but no team is nearly as effective as Chelsea. I would argue that, of the three central defenders, the new regime seems to have suited new captain Gary Cahill the most. The three defenders appear to have taken keeping clean sheets personally.
Left-back - Kieran Gibbs (Arsenal)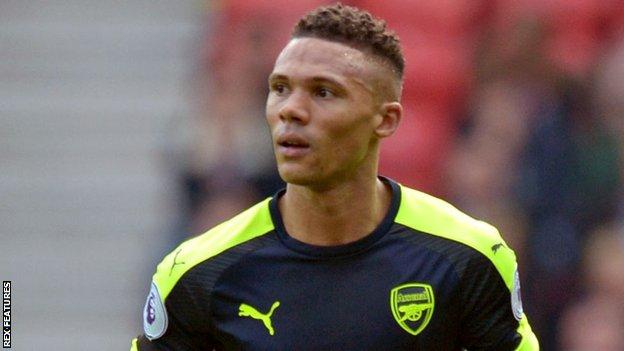 He hasn't played many games this season, mainly because of injuries. However, when he does play, Arsenal always look far more adventurous down their left flank. There is no doubting Kieran Gibbs' technical ability, lovely poise and delightful left foot, but I do worry about his ability to stay the course of a full season. The quality of the cross for Olivier Giroud to score with his first touch of the ball was typical of the defender, and he did exactly the same moments later - only this time Mesut Ozil failed to put the ball into the back of the net when the Gunners were leading 2-1 and totally in control. This is a big season for Arsenal and it's time Gibbs came of age and made this position his own. Besides, England can always do with another good left-back.
Midfield - Ilkay Gundogan (Manchester City)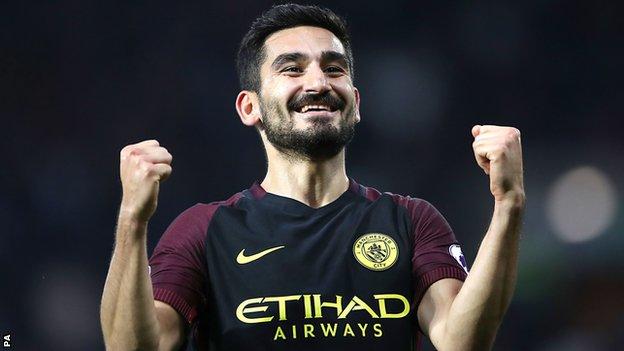 He set up Sergio Aguero's first goal and scored two himself in a 4-0 romp at The Hawthorns. The German has settled brilliantly in the new Manchester City line-up and may have provided manager Pep Guardiola with the solution to the Yaya Toure problem. The question is, can Gundogan replace the goals Toure produced in their last Premier League title-winning season? If the answer is yes then Guardiola has cracked it because I am in no doubt that with Kevin de Bruyne's goalscoring contribution from midfield, City are on course for something special again this season.
Midfield - Ross Barkley (Everton)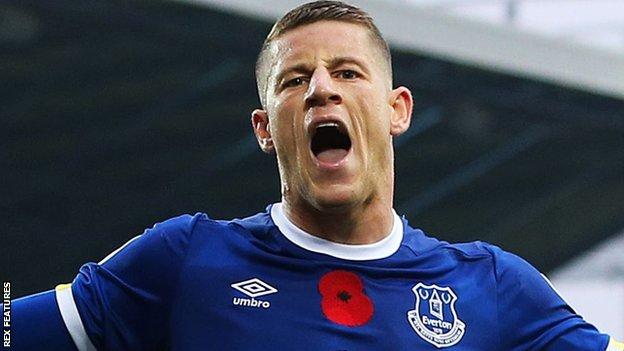 A lot has been said about Ross Barkley and the player's ability to step up to the plate and fulfil his potential. In fact, Everton manager Ronald Koeman has insisted that the England international's future with the Goodison Park outfit depends on it. Well, Barkley's performance against West Ham made a huge statement in that regard. His general play and well taken goal, which he started and finished, was precisely what Koeman has been seeking from his midfield playmaker. Can the player keep it up?
Midfield - Philippe Coutinho (Liverpool)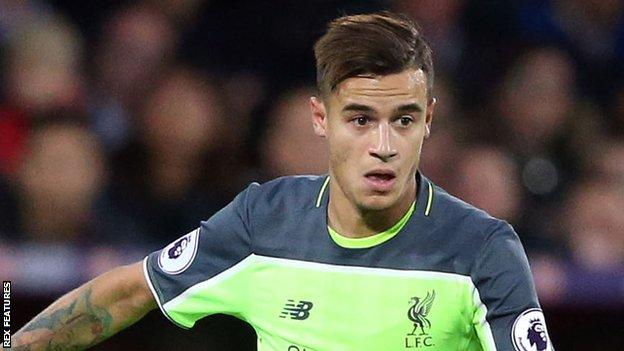 So Liverpool go marching on - but not without the inspiration of Philippe Coutinho. What a performance by the little man. He might only be 5ft 7in but he stood head and shoulders above any other player at Selhurst Park on Saturday evening. The Brazilian was involved in almost every move Liverpool produced. As for the through ball he played for Sadio Mane, who pulled a fabulous save out of Steve Mandanda in the Palace goal, it was like watching chess legend Boris Spassky make a move that no-one saw coming. Wonderful stuff. I remember when England used to produce players like that - players like Alan Ball, Tony Currie, Gerry Francis, Glenn Hoddle, Paul Gascoigne and, alas no more for Liverpool, Steven Gerrard. What happened?
Midfield - Gaston Ramirez (Middlesbrough)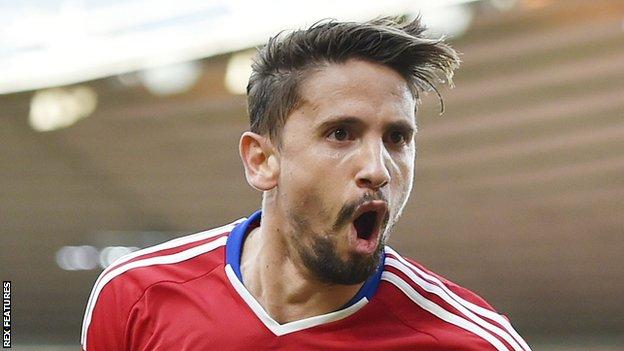 The goal by Gaston Ramirez against Bournemouth was fabulous. I'm not sure what I liked best, the goal or the commentary that went with it by BBC Radio 5 live's Connor McNamara. "Nought to sixty in four seconds", described the acceleration of Ramirez, which was with the ball at his feet by the way, but it didn't describe the quality of the finish after he had covered the ground in such an explosive manner. The player's fitness levels and composure are to be commended, along with Connor's wonderful line.
Striker - Alexis Sanchez (Arsenal)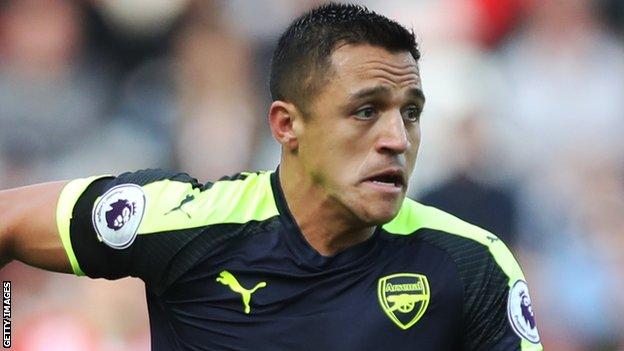 Is there a striker who works harder than this player? He simply ran the heart out of Sunderland, picked up his two goals as a reward for his efforts and went home. I've said it before and I will say it again, to turn Alexis Sanchez into the main striker in the Arsenal line-up in the absence of Olivier Giroud was a masterstroke by manager Arsene Wenger. Theo Walcott tried it and didn't even come close to convincing anyone that he could do that job, but Sanchez looks Luis Suarez-esque. What's more, Sanchez could have the same impact on Arsenal as Suarez had on Liverpool. The only problem is now Giroud is fit does Wenger move the Chilean wide again or leave him where he is? I know what I would do.
Striker - Sergio Aguero (Manchester City)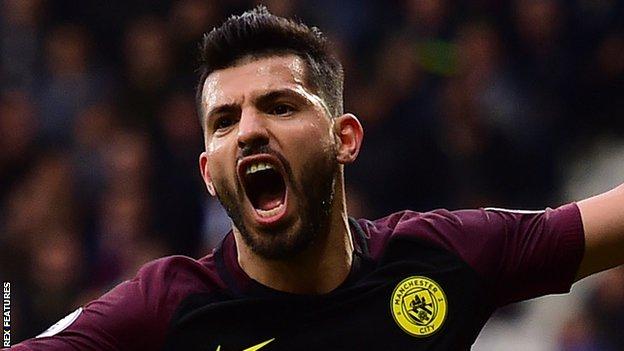 I've always wondered what actually determines whether a player is deemed world class. He must play for his country and be their star performer on a regular basis. Another benchmark in the debating party is that all must generally agree with the verdict. No-one would deny Cristiano Ronaldo or Lionel Messi are world class but an argument might ensue over Paul Pogba, for example. However, there is no argument over Sergio Aguero.