Champions League proposals lead to European leagues fixture protest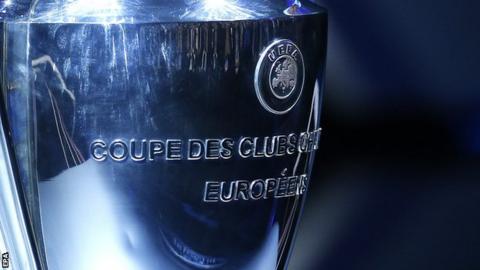 The body representing Europe's top leagues is to end an agreement with Uefa to not schedule fixtures on the same day as Champions League games.
The move by the European Professional Football Leagues (EPFL) is in protest at reforms to the Champions League that give more power to major clubs.
The changes to entry criteria and prize-money splits for three seasons from 2018 were announced in August.
The EPFL were angry that they were left out of talks about the alterations.
The changes meant Europe's top four domestic leagues - Spain, Germany, England and Italy - would be guaranteed four places each in the group stages.
The EFPL said in a statement: "Today's decision was endorsed by 22 of the 23 leagues represented at the EPFL General Assembly. The decision was not supported by the Italian Serie A."
It added that the agreement would end on 15 March 2017 after an "extended notice period" allowing the EPL and Uefa to potentially "negotiate a new agreement" before then.
Uefa said it "acknowledges" the decision taken by the EPFL, but had no further comment at this time.