Eastleigh: Chairman Stewart Donald agrees to write-off personal loan in share offer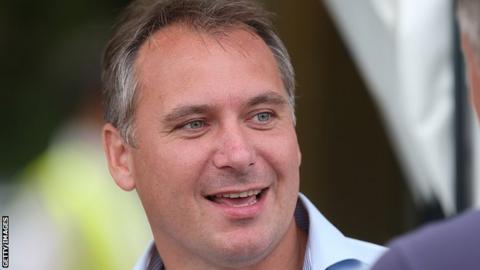 Eastleigh chairman Stewart Donald says transferring a loan of nearly £5m to the National League club into shares has allowed it to become debt free.
Donald explained the move was to ensure the club "wouldn't owe anybody anything" should it be sold.
"It's important to me that the football club isn't beholden to anybody," Donald told BBC Radio Solent.
Shareholders last week granted permission to issue up to 10 million shares in the Hampshire club.
"This will allow us to hopefully put another £4.5m into the football club without creating any debt at all," Donald added.
Eastleigh currently sit eighth in the National League after they lost for the first time under manager Ronnie Moore in a 1-0 defeat by Dagenham on Saturday.