Wales wind-up? There's something strange about their recent team photos
Last updated on .From the section Football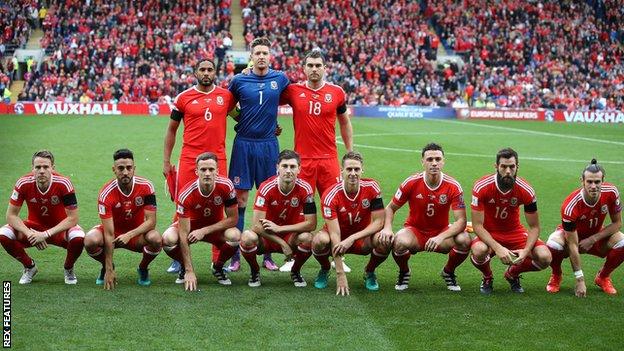 There appears to be something strange going on with Wales' team photos.
Three at the back and eight across the front is not the usual formation for a team photo. A Wales wind-up?
Gareth Bale feigned ignorance when pressed about recent lopsided line-ups. Asked if the players were just really bad at it, he said: "Yes, I think it must just be that."
Do you believe him? Or is it more likely to be a team in-joke from down the years? Check out some previous efforts and judge for yourself...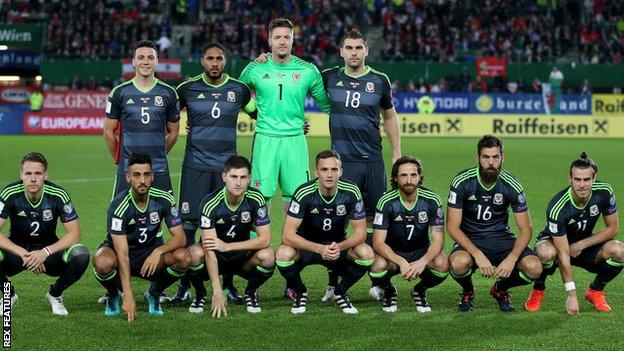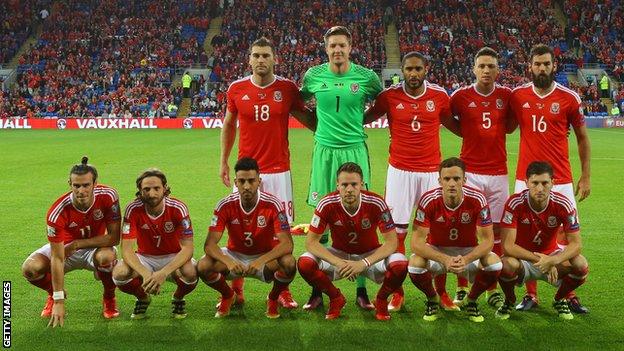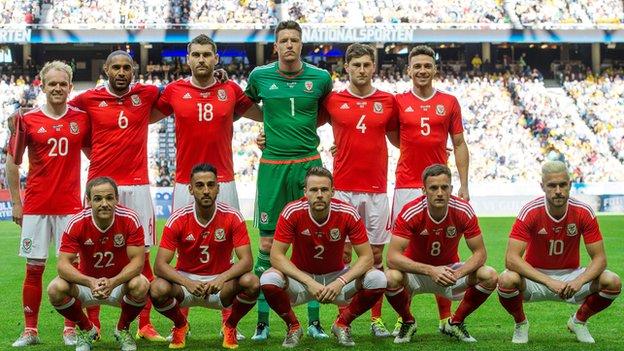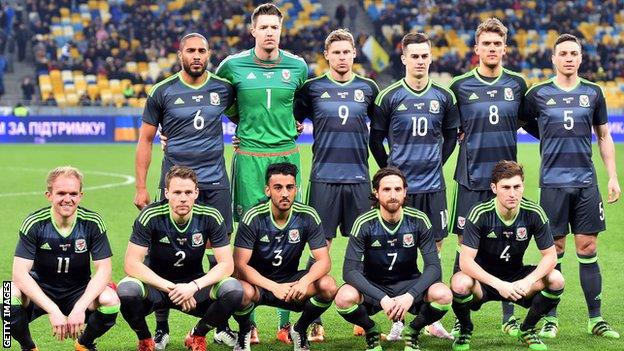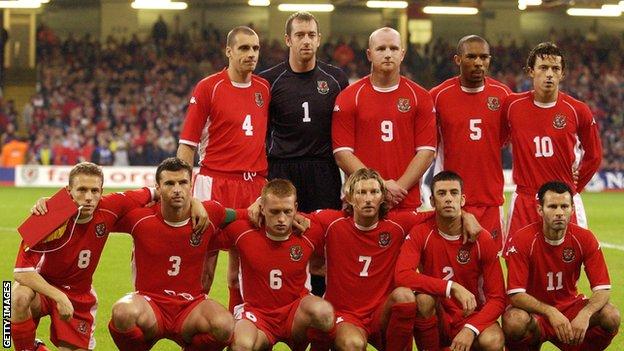 Here's what you think...