Juventus confirm Ghana's Asamoah will be out 'for 45 days'
Last updated on .From the section Football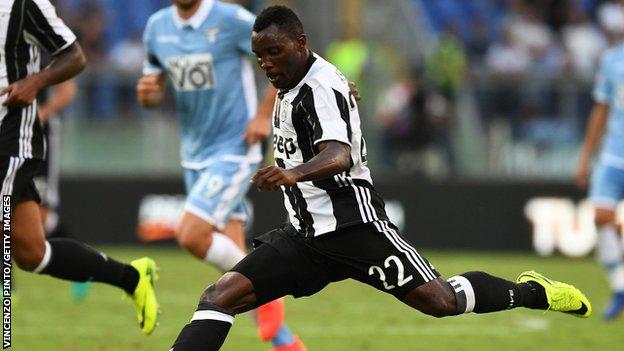 Italian side Juventus confirmed that their Ghana midfielder Kwadwo Asamoah is expected to be out of action for six weeks after suffering a knee injury on Saturday.
Both Asamoah and Juventus' Italian defender Daniele Rugani were injured following the 1-0 win at Palermo in Serie A.
The Italian champions and league leaders confirmed the news on their website after both players underwent tests at the J Medical centre on Sunday.
"Asamoah has suffered a rupture of the medial meniscus ligament in his right knee, while Rugani has a strained collateral lateral ligament in his right knee," said the club statement.
Asamoah is expected to "undergo keyhole surgery", while Rugani is set for more "moderate treatment", added the statement.
The injury means Asamoah will be out of contention for Ghana's 2018 World Cup qualifier against Uganda on 7 October.