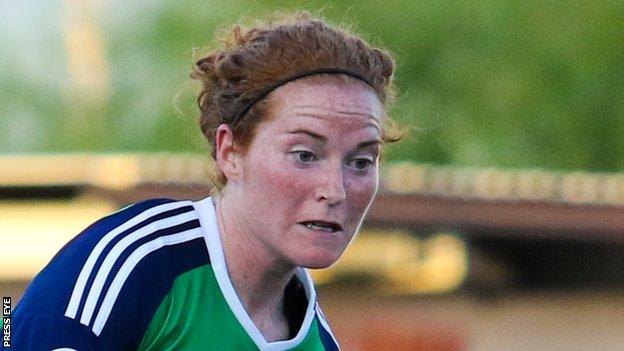 Northern Ireland wrapped up their Euro 2017 qualifiers with a 4-0 defeat away to Group 6 winners Switzerland.
Manager Alfie Wylie was without a string of first-choice players for the tough match in Biel.
The Swiss, with a 100% record in the qualifying series, were 2-0 up at half-time through goals from Vanessa Bernauer and Rahel Kiwic.
Bernauer scored again in the second half and Rachel Rinast then made it 4-0 to the hosts.
Northern Ireland finished fourth in the group with seven points from their eight matches.