Antony Sweeney rejoins Hartlepool United as youth coach after leaving Gateshead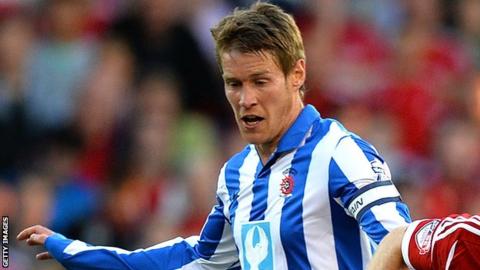 Former Hartlepool United captain Antony Sweeney has returned to the club as a youth coach after leaving Gateshead and retiring from professional football.
The 32-year-old spent 13 seasons with the Pools as a player, making 444 appearances for the League Two side.
He left in 2014, spending two years at Carlisle before joining Gateshead in May, but played just once for the Heed before having his contract cancelled.
"I'm really looking forward to this new role, it's exciting," Sweeney said.
He told Hartlepool's website: "It's not something I was really expecting to be honest, having signed for Gateshead in the summer, but in football timing is everything and something has cropped up here which is just too good to turn down."