Timi Max Elsnik: Derby County give youngster new three-year contract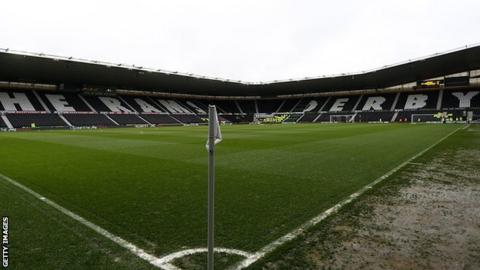 Derby County have given teenage midfielder Timi Max Elsnik a new three-year contract.
The 18-year-old Slovenian has impressed for the Rams at Under-18 and Under-21 levels and featured for the first team during pre-season.
"It's important, regardless of what age group they are in, that we continue to develop our players," manager Nigel Pearson told the club website.
"We're pleased Timi Max has signed a new contract for the next three years."
Elsnik, a Slovenia Under-19 international, said: "I would love to continue my progress and my target is to make my first-team debut."