BBC Sport - IFA referee boss Tavinder explains rules revamp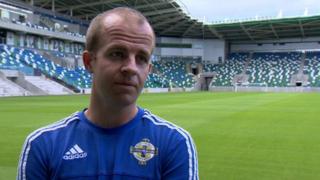 IFA ref boss Tavinder explains rules revamp
Saturday sees the start of the Irish Premiership season and IFA Referee Development Manager Lee Tavinder gives a guide to new rules coming in for the 2016/17 campaign.
The most significant tweak is that denying a goalscoring opportunity, which results in a penalty, is no longer an automatic red-card offence.
The new law offers more discretion to the referee and will hopefully result in fewer dismissals.